Despite traditions of hospitality within the harsh environment, Doha is a segregated city (expressed as a waffle). In this project, the nested distribution and mixing of programs, people, and environmental systems/structures attempt to provide answers to questions of social and environmental responsibility, bringing the users together (expressed as a pancake).
Programs are distributed such that user groups shift up and down throughout the building, sliding past one another. Tourists using the gym and restaurant are forced by the locals checking out the art gallery, who are forced past the migrant workers in the clinic, who are forced past the service workers using the kitchen facilities.
On one side of the central core are the private rooms with access to views of sunrise and the Persian Gulf. With Vierendeel trusses throughout the floorplates, the public programs can be located on the opposite corner, creating cantilevers when the program requires a large floorplate. The rigid, cellular private half of the building provides structure while also creating a constant dichotomy between private and the freeform, cantilevered public spaces. Above these enclosed, fully conditioned cantilevers are gardens, wrapped in an additional layer of building envelope for maximum environmental efficiency. This double enclosure creates additional opportunities for interaction between users of different programs, across public and private space, while expressing a stance towards energy use in a climate like Doha's. Through the social and spatial organization, a new architecture is proposed to fully enable the political and social agency of the hotel users and wider community.
Above: Model detail of public program cantilevers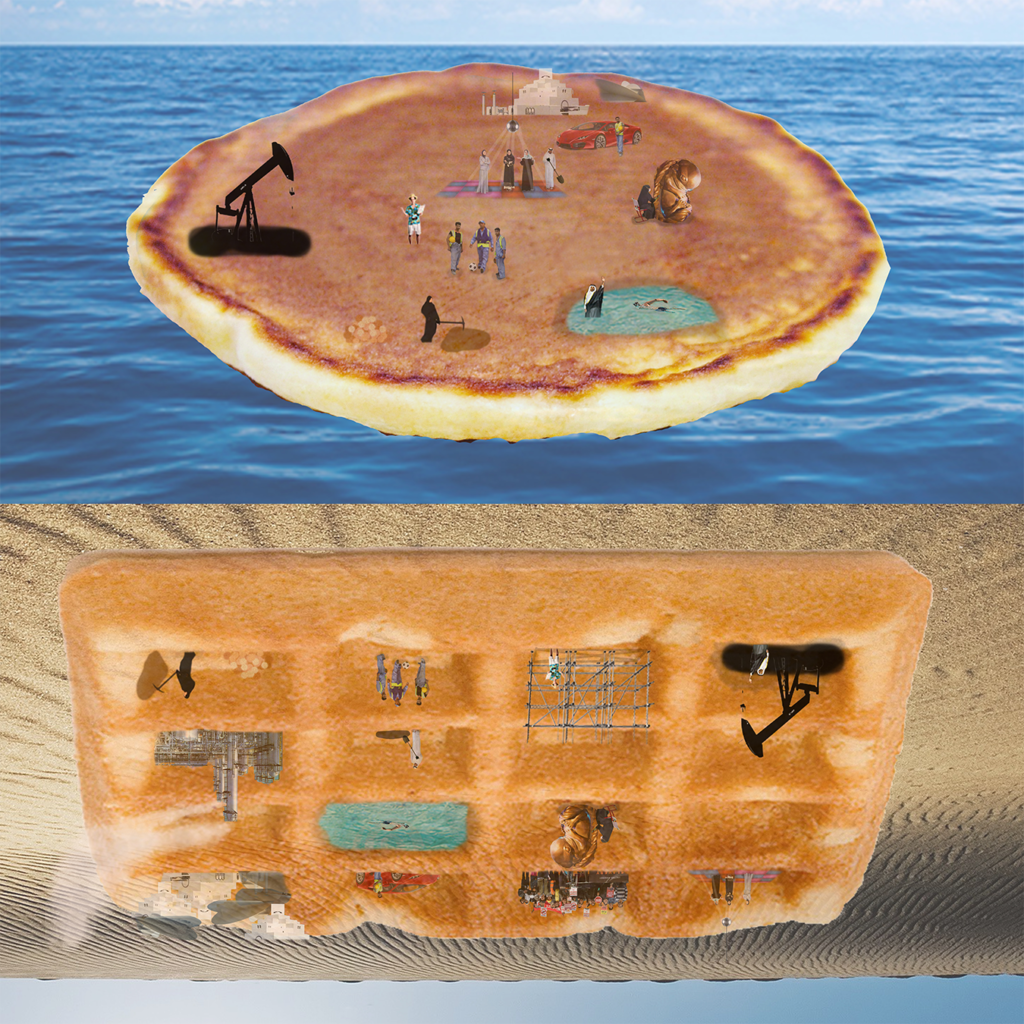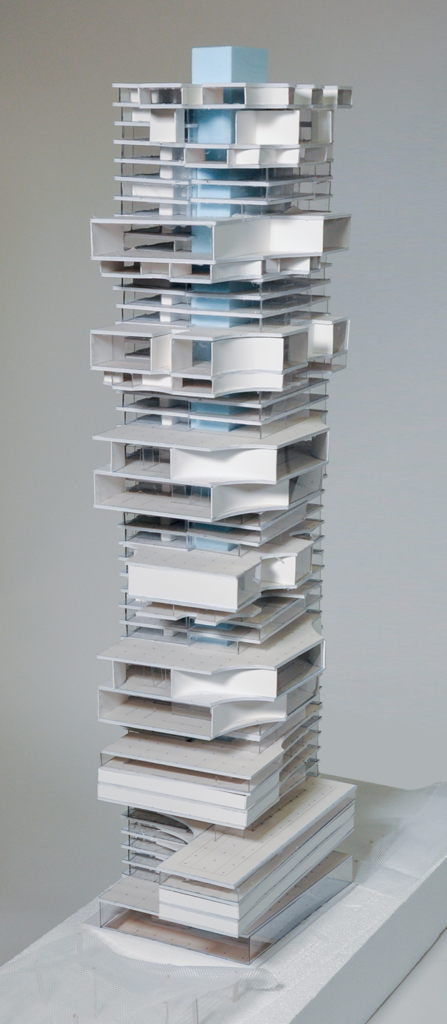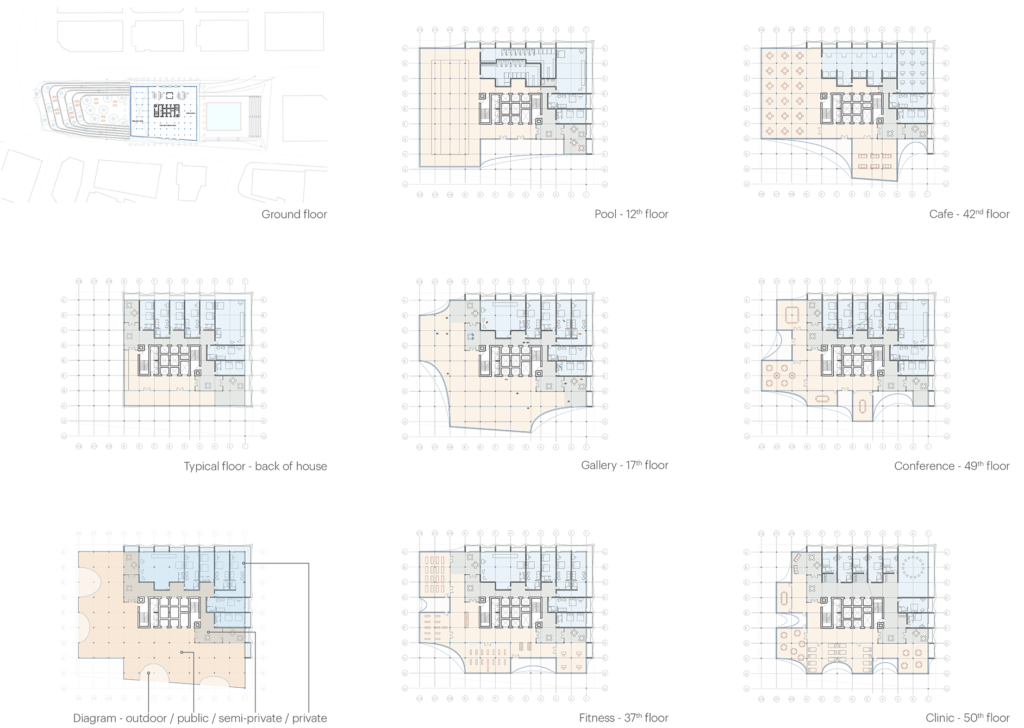 Structural model detailing truss

Section